Music
Tidal Music Streaming Service – HiFi Audio, Exclusive Content and More
There are quite a few different options when it comes to choosing a music streaming service. With apps like Spotify, Amazon Music Unlimited, SoundCloud Go, Apple Music, and a few others there's more competition now.
With more competition, comes more innovation. The Tidal Music streaming service offers exclusive content, high-resolution audio streaming, music videos, and more.
Tidal Music Streaming Service – What's Included?
Tidal is a subscription-based high-fidelity audio streaming service that has close to 50 million tracks, and close to 200,000 music videos in their library. All this is at the tips of your fingers to choose from whenever you need to listen to the latest album or single from your favorite artist.
Here are the main features we'll be covering here:
Let's start by taking a look at why this service is so unique!
---
The First Artist-Owned Service of its Kind
It's an artist-owned company headed up by Jay-Z and partially owned by Jack White, Arcade Fire, Alicia Keys, Calvin Harris, J. Cole, Daft Punk and others.
The idea behind keeping it artist-owned is that the artists can pay other artists what they deem as a "fair" price for their hard work.
It's pretty ingenious and I think it's good that the artists recognize their worth and decided to take action to help each other. (Plus that means more high quality content and hopefully better live shows, for us as consumers.)
Support the Artists Who Entertain Us
Supporting artists is often overlooked in the digital age and there seems to be a sense of entitlement around consuming their work. People, like myself, still buy physical merchandise such as vinyl, t-shirts, or CDs but I think it's becoming the norm to stream only.
With streaming throwing a wrench in the process it's easier for artists to be heard but not necessarily as easy to make a living entertaining us.
There are two different options to choose from. The Hi-Fi and the Premium option. Keep reading to see the difference between the two.
---
Tidal Hi-Fi Membership
One of the main things that sets Tidal apart from apps like Spotify or Amazon Music is the fact that they offer hi-fi audio quality. For those of you that consider yourself an audiophile, this is an important, if not deal-breaking factor.
While some people don't pay too close attention to the type of music file that they're listening to, keep in mind that after you experience the 30-day trial and go back to your previous service, you'll notice quite a big difference.
lThey Give You The Option Between Mastered and Lossless Tracks
Lossless files are basically a compressed form of information that preserves the pristine quality of the file before it was compressed after you open it up again.
After the engineer has worked his/her magic on the vocals and instrumentation of a band or artist, they want us to experience the same song that they carefully crafted for maximum listening pleasure.
Examples of Lossless Files include:
What You Get With Hi-Fi:
30-Day Free Trial

Lossless hi-fi streaming quality

High-Definition Music Videos

Editorial About Your Favorite Artists

Offline Streaming

Priced at $19.99/Month (at the time of this review)
Offering lossless audio files is pretty groundbreaking stuff in the online streaming world. As far as I know, there aren't any other services offering this feature.
---
Tidal Premium Membership
This version offers "lossy quality" audio files. Examples of lossy files include:
MP3

MP4

OGG

AAC (music downloads from iTunes)
An AAC (Advanced Audio Coding) music file would sound better than an MP3 file and could only be played on certain music players while an MP3 can be played on most portable players. This is why when you download a song from iTunes but don't have an iPod, you might have to convert the file to an MP3.
What You Get With Premium:
30 Day Free-Trial

Standard Streaming Quality

High-Definition Music Videos

Editorial About Your Favorite Artists

Offline Streaming

Priced at $9.99/Month (at the time of this review)
The bottom line here is that if you're fine with the iTunes audio quality and don't need or want anything better, the Premium sub would be your best bet.
Special Discounted Memberships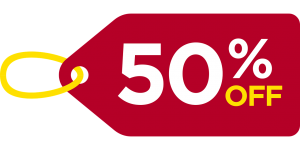 Students of accredited universities can get a 50% discount and military servicemen can get a 40% discount.
Who Gets Your Money?
75% of all membership fees go directly to record labels who then pay the individual artists and songwriters. They claim that they pay the musicians the highest percentage compared to all the other music apps.
---
Exclusive Tidal-Specific Releases
Another great feature that artists and these companies have been offering is an artist/band-specific release that only subscribers will have exclusive access to (before the general public and non-subscribers.) Kanye West's The Life of Pablo was released and streamed exclusively here until it became the first streaming-only album to top the Billboard charts.
Also, there are exclusive music videos that can only be viewed by using this service. This feature is included in both the Premium and Hi-Fi option. Some have said that music videos are a dying art form but if you hop on YouTube and take a look at the number of views they're getting it's hard to make that argument.
Visual Aesthetics & UI
In my opinion, the app is more intuitive to interact with and is more visually appealing than other streaming apps. It feels like more attention to detail that music lovers would notice was implemented to enhance the overall experience.
---
Genre Selection – Just Hip-Hop?
There is a wide selection of genres (and moods) to choose from so keep in mind that it's not a hip-hop only service. There is definitely an underlying focus on hip-hop, which makes sense since it's owned by Jay-Z. All this in mind, if you're a hardcore jazz or indie fan they have that on there for you too.
Common Feedback & Criticism
One of the common complaints about this app is the cost to use it. When you compare prices against it's competition it does cost more. What doesn't get taken into consideration is WHY it's a bit more expensive.
Amazon Music and Spotify DON'T give you the option to stream hi-fi music while Tidal does. Amazon Music doesn't offer music videos within their app either. If music videos and sound quality isn't as important to you then maybe one of the other services would better suit your needs.
---
Wrapping Up – Some Things to Remember
Overall, I think Tidal deserves a little more credit than it gets. If nothing else, you can sign up for the FREE 30-day Trial and check it out. You can see if you like it and if you're not happy with the service, cancel it and go back to your previous service.
What the Tidal Music streaming service offers is hi-fi audio quality, exclusive content including Tidal specific music videos, and a large selection of genres to pick from. There's something for everyone even if you're not too picky about the actual sound quality when you're streaming music.

What Do You Think?
I'd love to hear your thoughts about why you love it or why you hate it (and anything in between.) Hopefully, you've gotten some useful information by reading this. Feel free to leave your thoughts below and I'll be sure to get back to you as soon as I can!
Sonic Elevation: Ride The Waves.