Reviews
Practical Uses Of The Google Home Mini
By now you've probably read about, used, or seen YouTube demos for one of the many popular wireless smart speakers.
Amazon has the Echo and Echo Dot, Sonos has the Play 1, the Sonos One, and other variations of speakers designed to make your life more convenient. Now Google has stepped into the arena and introduced their own line of wireless smart speakers. They have the Home Mini and the Google Home.
But what are the practical uses for the Google Home Mini? Can you order food from GrubHub or UberEats? Can you check the temperature outside without checking your phone? What streaming services work with it? Is it compatible with Netflix? Will it actually make your life easier by doing some of the menial day-to-day tasks that you'd rather not do yourself? Keep reading to find out!
Practical Uses For The Google Home Mini
No matter which smart speaker you're thinking about getting for your kitchen, living room, bedroom, or bathroom – they all have their pros and cons. We'll discuss the limitations of the Home Mini, where it stands out in comparison, and why you might want to consider grabbing one.
Let's take a look at the basic specs then go from there.
Power Supply: Micro USB (5V, 1.8A charger)

Microphone Type: Hands-free Far-field voice recognition

40 mm drivers + 360 sound (for filling more space in a room)

Audio Formats Supported: HE-AAC, LC-AAC+, MP3, Vorbis, WAV (LPCM), FLAC

Wireless/Bluetooth Connectivity – Both

Colors/Materials Available: Chalk, Charcoal, Coral

What's Included: Power adapter/cable, Google Home Mini, Quick start guide

*Requires a WiFi connection to function properly

Dimensions: 3.86″ (diameter) x 1.65″ (height)

Weight: 6.10 ounces
---
Listen To Music – Compatible Music/Media Streaming Services
What good would a speaker be if it couldn't perform the absolutely most basic function – playing music? Of course, you'll be able to stream music, but what services are compatible? 
The default music player is set to Google Play, which makes sense. Once your Mini is connected to WiFi and plugged in, you can say "Hey, Google, play Pink Floyd." A voice (either male or female, depending on which one you choose) will respond with "Sure, check out this Pink Floyd radio mix on Google Play Music." (Sometimes it won't be that exact response, but you get the point.)
Without having to touch your phone, mess with Spotify, or cast from another device like your phone – you'll get a pretty good variety of songs related to whatever artist you ask it to play. It's good for not only listening to your favorite bands or artists but also for discovering new ones. 
Within the Google Home app, you can see what artist/band is currently playing. You can also ask something like "Hey Google, who plays this song?" and 9 times out of 10 it'll give you the correct answer. There's really no need to use apps like Shazam when you're listening with the Mini.
Compatible Music Streaming Services
There is a pretty long list of apps that are compatible with this device. If you use Amazon Music Unlimited or Spotify Premium you can use your phone as a wireless remote to control what you're listening to (using the cast to another device function).
Here's a list of some of the other compatible music streaming services:
YouTube Music

Pandora

Google Play

TuneIn

iHeart Radio
One important thing worth noting is that you won't be able to ask your speaker to do certain things within an app like Google Play Music (unless you have the paid version). Within the free version of the app, you can listen to endless playlists of your favorite music, skip tracks, pause, play, and turn the volume up – all with the sound of your voice.
Unfortunately, if you don't have the paid version, you can't ask to replay the same song twice in a row. You also won't be able to ask for specific songs like "Hey Google, play "Wish You Were Here"". Instead, you'll get a response along the lines of "That song's only available with a subscription to Google Play Music."
That's one of the major downsides when it comes to streaming music from this speaker. Even then, it's not much of an issue at all if you already pay for Amazon Music Unlimited, Spotify Premium, or TIDAL Music. It's easy enough to open up your app, cast it to the Mini, and select your music from within the app.
Sound Quality – Does It Really Play Music 360°?
You're probably wondering how good the sound actually is, right? The speaker's so small it wouldn't be hard to lose so it might seem logical to assume that the volume won't be enough or the sound quality's lacking. The truth is, it's pretty amazing (all things considered) that it performs as well as it does. 
In a small room at only 33% volume, it's more than adequate to fill the space – especially if you're listening by yourself. Now, the actual quality of the music you're listening to is pretty impressive too. Across a wide range of genres, it performed surprisingly well for its size. EDM, hip-hop/rap, metal, classic rock, indie/alternative, soundtrack, and classical all sound better than you might expect. 
Other Entertainment – Netflix, HBO Now, and YouTube
Now that we've covered the music apps you can listen with, let's go over the TV and other entertainment apps. Apps like Netflix, HBO Now, YouTube, The CW, CBS, Crackle, RedBull TV, and others are all fully compatible. It does come with a caveat. The problem isn't what media service you want to use to watch the new Netflix series, it's a matter of how to you use the Mini with your TV.
Can I Use It With Amazon Fire TV, Roku, and Chromecast?
It's not as simple as turning the mic on, powering up your TV, and binging away. In order to use this device with your TV – you'll need a Chromecast. Since Amazon and Google are both vying for a spot in the race of smart devices, choosing one or the other is the path of least resistance.
If you already have a Fire TV or Roku and aren't interested in getting a Chromecast you can read about using Google Home to play a show on Amazon's Fire TV here. As a general rule of thumb, it's usually best to just choose a brand (Google, Amazon, or Sonos), get everything you need for the setup you want, and stick with whichever one you chose.
---
Voice Commands – Ask A Question, Pull Up Recipes, and Order Food
Just like with the Amazon Echo, you can order a pizza from Dominoes, schedule a pickup from Uber, have some food delivered to your front door, and more. There's even an app (fully compatible) called Lonely Planet that'll give you a guide through an unfamiliar city you traveled to.
Popular apps like Food Network's In The Kitchen app allow you to ask Google to pull up a recipe to save you the time and research of doing it yourself. You can also ask basic questions like "Hey Google, what time is it right now?" or "Hey Google, what's the temperature outside?" – no app required.
Turning your phone on in the morning and checking the time and temperature isn't necessarily that hard, but this device can make it even easier.
---
Set Timers, Alarms, and Daily Reminders
Here are some of the other ways it can make menial tasks more convenient. You can set an alarm to wake you up in the morning or remind you to pick up your kids at 4:30. If you have to have the oven on by a certain time, or you need a reminder to go workout, just ask Google to set a reminder.
If you ask for a reminder at 5:30 pm, at 5:30 (on the dot) your speaker will remind you. Most of our lives can get pretty hectic, and keeping track of everything we need to get done can be overwhelming. Most phones also have a feature that will remind you to do certain things but if your phones in another room when it's time to go, the vibration or ringtone might not be loud enough.
If you're someone who takes the occasional nap in the middle of the day you can relate to sleeping far past the time you were planning on. No one likes to sleep through a much-needed power nap. Luckily, you can set the reminder to play a loud, upbeat track that'd be tough for anyone to sleep through. 
Wake Up To Your Song, Alarm, or Podcast of Choice
Let's say you need to get up by 6:30 am. Just say "Hey Google, set an alarm for 6:30 am." You'll get a response verifying that your alarm is set.
Within the Google Home app, you can also choose to have a certain sound, song, podcast, or even the news wake you up. Features like this almost make the purchase a no-brainer.
6:30 am – your alarm goes off. You already set your Mini to play that certain song that never fails to get you excited for the day. That song starts playing (instead of an annoying buzzer sound) and once the audio waves travel into your ears, you're actually motivated to get out of bed rather than hitting snooze 3 more times.
Are you starting to see how this could positively affect how the rest of your day pans out? You might be thinking "Okay, so you can set an alarm, I already have an alarm clock that plays music – what else can it do?"
---
Play Nighttime Sounds For A Restful Sleep
You can not only ask the Mini to wake you up in a completely personalized way, but you can also use it to get to sleep faster at night. Using the app you can go into the Settings section and choose Routines. In this section, you can control the Bedtime features. Here are some of the sleep sounds you can use to drift away into a more restful sleep:
Rain

Ocean

Babbling Brook

River

Thunderstorm

Forest

Country Night

Fireplace

White Noise
Instead of having a totally separate device or pair of headphones (like the SleepPhones Effortless) for playing calming bedtime sounds, just ask Google to do it for you. "Will the Ocean or Rain sounds automatically turn off after a certain amount of time?" is definitely a question worth asking.
Once again, within the app you can have the bedtime sounds stop playing in 30 minutes, an hour, or let it go all night. It's all up to you.
---
Have The Mini Do Your Shopping For You
We all have those days when we either got too busy or forgot to grab something like toilet paper or toothpaste at the store. No one likes to run out of the essentials. (Some of us also have days when we're just too lazy to actually go to the store.) Ask the Mini to order pretty much anything you need from the following online retailers:
Walmart

Target

Walgreens

Pet Smart

Bed Bath & Beyond

Fry's Electronics

Guitar Center

Orchard Supply Hardware

And More…
Instead of going to the store in person, you can take care of the everyday shopping that needs to get done and have everything delivered right to your house.
---
Smart Home Device Control
You get home after a long day at work, you're tired, had to deal with a negative customer or client and don't have the energy to do anything. You take your shoes off, plop down on the couch, and let out a sigh that could blow the candles out on a birthday cake.
You were so tired that you forgot to turn the lights on. Plus, it's summer so some much-needed air conditioning would be nice. Since you might already have other smart home devices (like the Smart Wi-Fi Light Switch or #1 Best-Selling Nest Learning Thermostat) you remember that all your wishes can come true – with the sound of your voice.
Ask Google to turn the lights on and power up the AC. Now that that's taken care of, you suddenly have the energy to get up, walk to the fridge, and grab a cold beverage. (You'll probably have to pour it yourself, that is, until we all have robots in our houses that can pour one for us.)
---
Stay Up-to-Date – Get The Latest News Updates
Do you like to stay up-to-date on all the current news from CNN, Wired, or ESPN? Using the same voice command feature we've gone overstay in touch with what's going on with the world around you and get instant news updates. If it's NBA Season Finals, ask for a quick update to see who's winning. Super Bowl season? Check the stats and get immediate stats.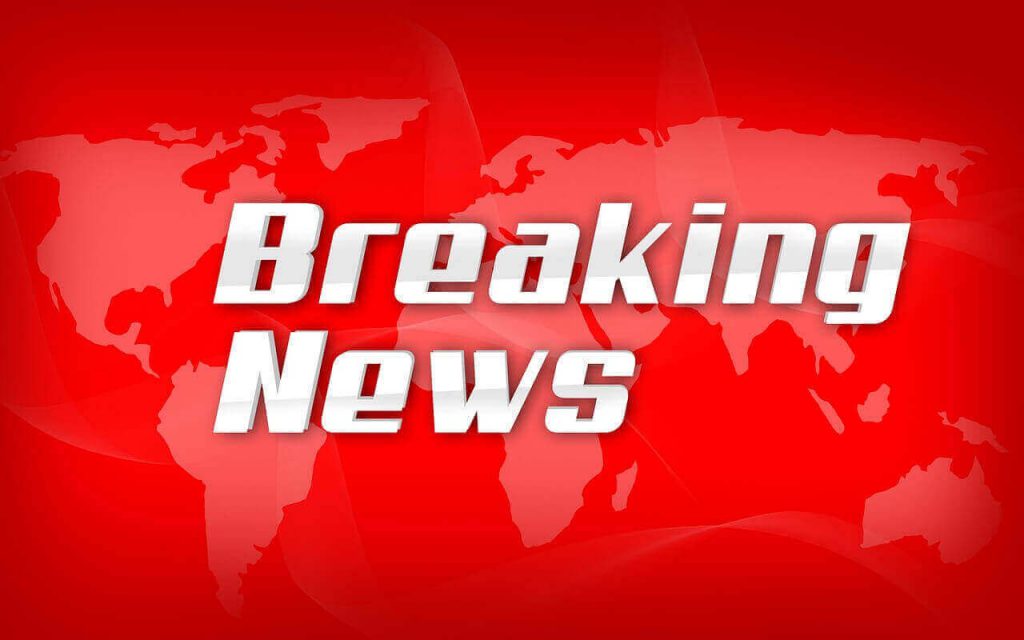 Someone at work told you about a natural disaster in Mexico (and you haven't had the time to read about it yourself yet) – ask away and get the full story. You won't have any more excuses about why you're not staying informed – the information is literally a sentence or two away.
---
What Do You Think? Is It a Frivolous Piece of Technology For Your Shelf? – Or a Practical Home Device?
It seems like Google covered all bases when they designed their own wireless smart speakers. There are more than a few practical uses for the Google Home Mini and they perform exactly as advertised. Maybe you can think of a few functions you would add. What would they be? Are you left wanting more from something as seemingly simple as a speaker? Are you satisfied with everything that's just a sentence away?
Hopefully, this information gave you a pretty good idea of what you can expect as far as convenient, everyday life tasks that can be handled by a smart speaker. Let me know what you think by leaving a comment or asking a question below! I'd love to get your thoughts about where you think this device shines and where it doesn't! 
I appreciate you taking the time to stop by and read through our take on the Mini. If you want to read more about similar wireless devices, check out our Sonos One vs. Amazon Echo post or this JBL Xtreme Review. Hope to see you here again!
Sonic Elevation: Ride The Waves.